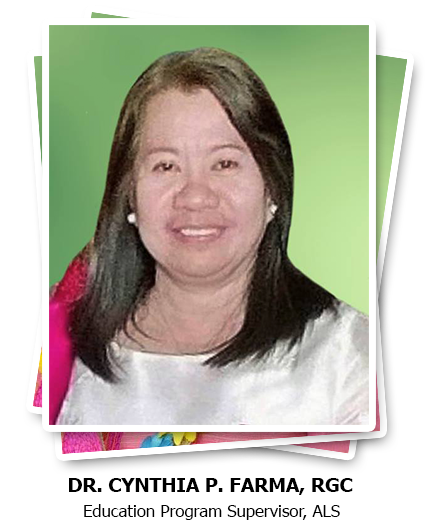 The School Division Office of Malabon City implements Alternative Learning System (ALS) with two major programs namely: Non-Formal and Informal Education (InfEd).
The program aims to eradicate the illiteracy among the Out-of- School Children and Youth (OSCY) by developing the basic learning skills of reading, writing and numeracy. It provides organized, systematic educational activities that carried outside the framework of the formal education system of the selected types of learning. Further, it offers a lifelong process of learning which every person acquires and accumulates knowledge, skills, attitudes and insights from daily experiences at home, work and from life itself.
Through ALS program, OSCYs can complete elementary and Junior High School outside the formal education system hence the Senior High School will be completed in the year 2018 as planned by the Department of Education.